A Book Chapter | Download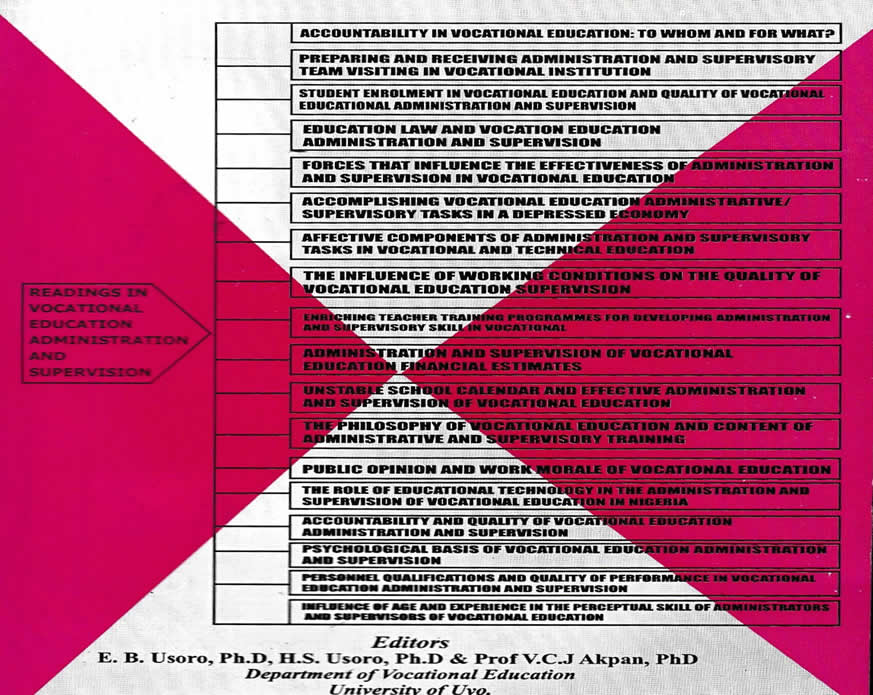 ACCOMPLISHING VOCATIONAL EDUCATION ADMINISTRATIVE/SUPERVISORY TASKS IN A DEPRESSED ECONOMY BY AKPANOBONG, UYAI EMMANUEL & E. B. USORO, Ph.D.
A depressed economy is a condition characterised by low econormlc activities, limited employment oppotunities and scarcity of money. This paper focuses on the accomplishment of vocational education administrative and supervisory tasks in a depressed economy. Planning and treatment of staff with the available resources involves adoption of strategies of prudent financial management, scaling alternative sources of revenue and prioritizing the essential tasks for attenflon. Vocational education administrators should be exposed to frequently orientations on management of resources especially during depressed economic circumstances.